---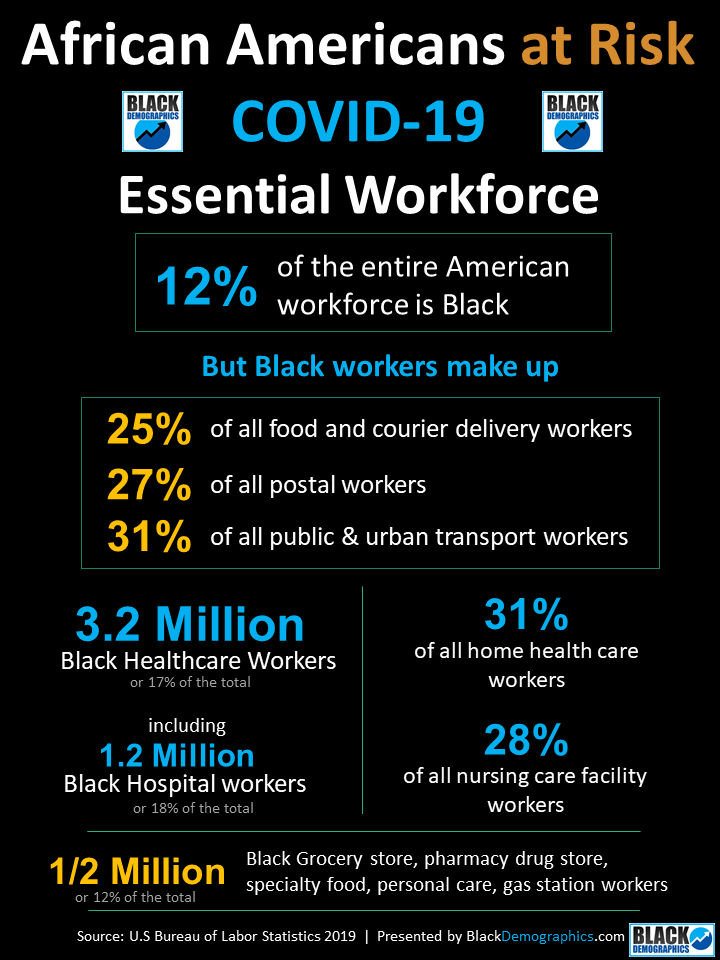 One of the reasons health departments across the country are reporting African Americans with higher incidence rates of positive COVID-19 test results and deaths is related to their exposure as part of the front line essential workers.
Nationwide African Americans are over-represented in some of the important jobs that have become essential during this crisis. In 2019 the 19.4 million African Americans in the workforce represent only 12.3% of the entire American workforce which is closely representative of total working age Black adults.
Despite only representing 12.3% of the workforce, African American workers represent 25% of all food and courier delivery services which have become essential to many restaurants, retailers, and residents by keeping the flow of food and goods going to the public while much of the nation is under "stay at home" orders. This category of delivery services have a higher potential to put workers at risk due to the number of opportunities to encounter the public. This is also true of many Black postal workers who make up 25% of all postal workers as well as Black public transportation workers who make up 31% of all workers in that category.
A staggering 3.2 million African American are employed as health care workers making up 17% of all workers in this category. Also 1.2 million of them work in hospitals (18% of the total in hospitals) which are at extremely high risk compared to most other workers. African American workers also make up 31% of home health aid and 28% of all nursing care facilities which in some states have been ravaged by the COVID-19 virus.
Approximately 500,000 African American workers are in other essential occupations that demand high contact with the public including grocery stores, pharmacies, gas stations, and specialty food and personal care positions.
Source: U.S Bureau of Labor Statistics 2019 & Homeland Security "Essential Critical Infrastructure Workforce"
---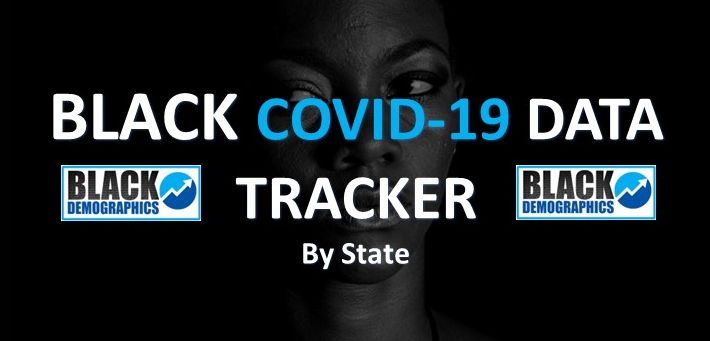 ---