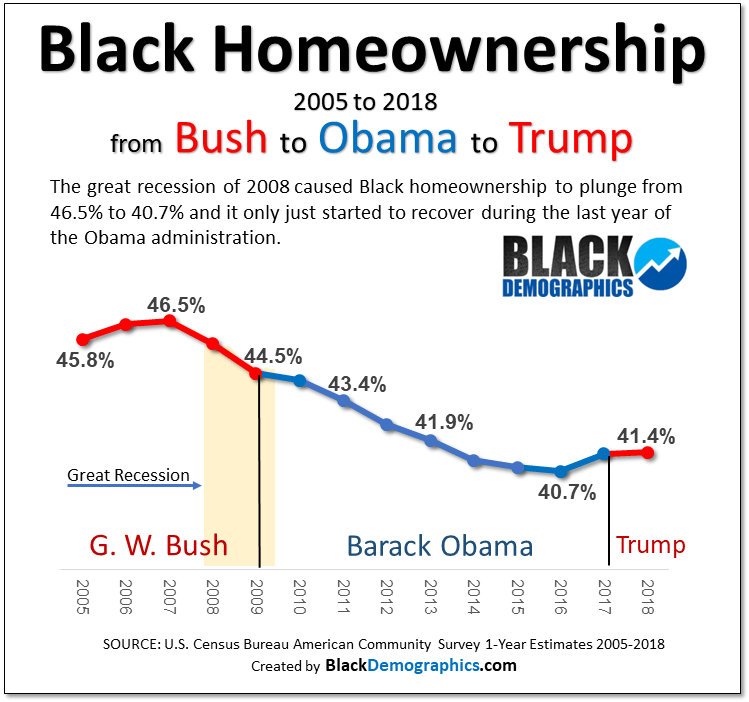 Housing in Black America
Many working class Black Americans struggle to obtain affordable housing. The percentage of Black homeowners decreased between 2005 and 2017 from 46% to 41.4% where it remained unchanged in 2018. Much of these losses can be attributed to the housing crisis where so many Americans lost their houses to foreclosure. This also means more than half of all African Americans rent.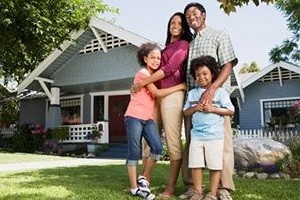 What's even more alarming is the fact that 56.3% of renters spend more than 30% of their income on rent. This is down from 59.2% in 2012 but still up from 53% in 2005. This is important because it is recommended that no more than thirty percent of a households' income is spent for housing costs.
For homeowners the percentage of households spending more than 30% of their income on housing had increased from 40% in 2005 to 43.9% in 2012 but then in a positive turn decreased to 35.9% in 2017. Although this is lower than it is for renters it is still higher than the national homeowner average of 27.5%. Having to use so much of income for housing makes it much more difficult for African Americans to make ends meet, especially since they have also experienced a large increase in median gross rent from $820 per month in 2012 to $920 in 2017. Also the median value of homes owned by African Americans increased from $122,200 in 2012 to $153,000 in 2017.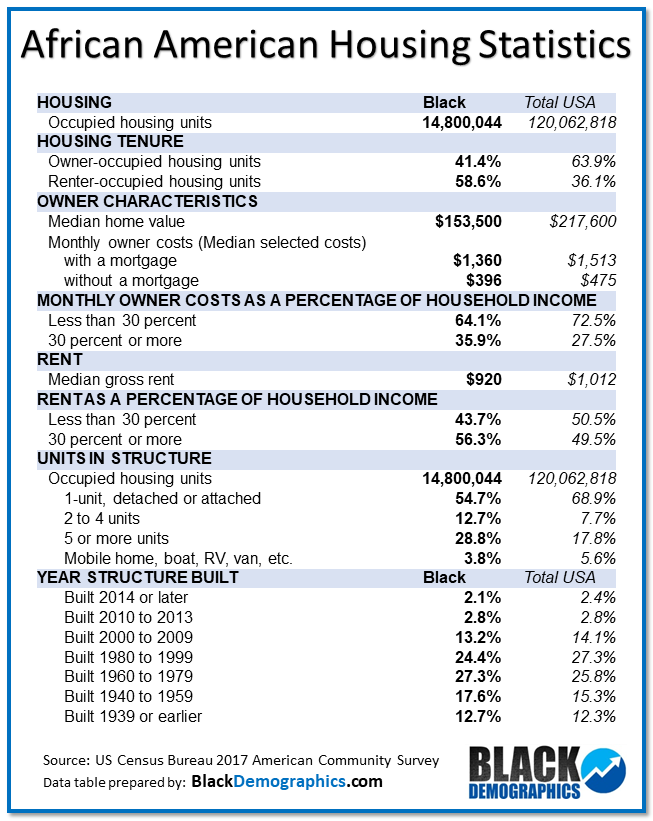 CLICK TO ENLARGE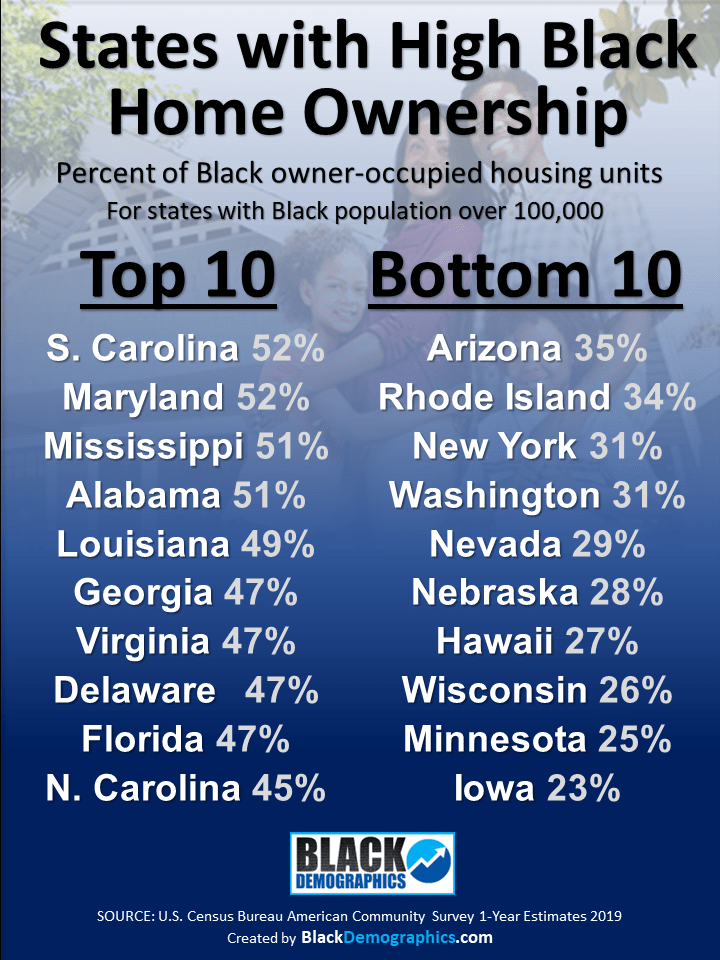 CLICK IMAGE TO ZOOM
---
---
RELATED TOPICS