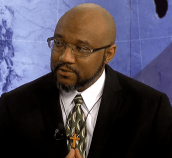 Akiim DeShay – Owner, Research, Analysis, and Data Visualization
CONTACT: [email protected]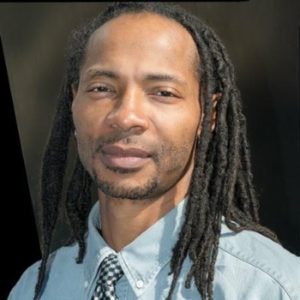 Tyree Paladon Byndom – Strategy, Marketing, and Business/Community Engagement
CONTACT: [email protected] (573) 424-6323
BlackDemographics.com was created in 2007 to be the top resource for information regarding African Americans. It was meant to be a one stop unbiased site that showcases only the facts where people can see what Black America looks like without having to spend hours searching the Internet.
For 10 years Black Demographics has worked hard to become a trusted resource. This is why it has consistently remained a top source for major news media, universities, governments, academics, books, blogs, and individuals. Basically it serves all of who seek Information, statistics, and reliable insight about the African American population.
As a company our expanded focus is to significantly increase the amount of data we research, illustrate, and customize to better provide for the needs of all businesses, governments, media outlets, organizations, and individuals whose interest is to serve, discuss ideas, and benefit the African American community
Comment from Obama White House:
"My name is Michael Blake, and I direct African American outreach for President Obama. This is a very impressive and thorough website. …"
Michael Blake, White House Office of Public Engagement (2011)
Media
Blackdemographics.com has been used as a reference in articles by major media outlets such as:
Forbes, FactCheck.org, Wikipedia, The Washington Post, CNN.com (US Edition), BBC News, Huffington Post, Al Jazeera English, NPR, Vox, and more.

Major Black media outlets like, The Grio, BET News, Ebony.com, Madame Noire, Atlanta Black Star, News One, The Root, Your Black World, Black Enterprise Magazine, Clutch magazine, UPTOWN Magazine and more.

Even referenced by both far-right and far-left political outlets such as Newsmax, RawStory, Breitbart.com, LifeZette, and BuzzFeed.
University Libraries
BlackDemographics.com is listed as a study and research reference on the websites of major university libraries including
Princeton University Library

University of Southern California

Florida State University Libraries

North Carolina Central University – James E. Shepard Memorial Library

Middle Tennessee State University James E. Walker Library



Journals who have published papers that reference BlackDemographics.com
Berkeley Journal of Criminal Law

Maurer School of Law: Indiana University Digital Repository

The International Journal of Justice and Sustainability Publication
Governments who have referenced BlackDemographics.com for reports and studies
U.S. Department of Health and Human Services-National Institute of Health

Washington State Board of Education

Kentucky Historical Society

Indiana Commission on the Status of Black Males

Los Angeles County Quality and Productivity Commission
Non-Profits who have referenced BlackDemographics.com
Brooking Institution

The Earl Carl Institute for Legal and Social Policy, Inc

Mississippi Urban Research Center,

American Occupational Therapy Association, Inc.

National Black Occupational Therapy Caucus,  

National Healthy Marriage Resource Center

Student African American Brotherhood
Books: more than 30 books have referenced BlackDemographics.com including:
Missouri's Young Adult Black Males: An Endangered People

Transcultural Marketing: Building Customer Relationships in Multicultural America

Generation B:: Black America's Reset to Success

World Regional Geography: Global Patterns, Local Lives

Contemporary Marketing

Sociology in Our Times: The Essentials

The Protection of Vulnerable Groups under International Human Rights Law

Why States Matter: An Introduction to State Politics

Counseling the Culturally Diverse: Theory and Practice

President Trump, Inc.: How Big Business and Neoliberalism Empower Populism and the Far-right

Race Still Matters: The Reality of African American Lives and the Myth of Postracial Society

Network Marketing Perfect Niche: Baby Boomers: How to Recruit Boomers Into Your Multi-Level Business

Maintaining Black Marriage: Individual, Interpersonal, and Contextual Dynamics