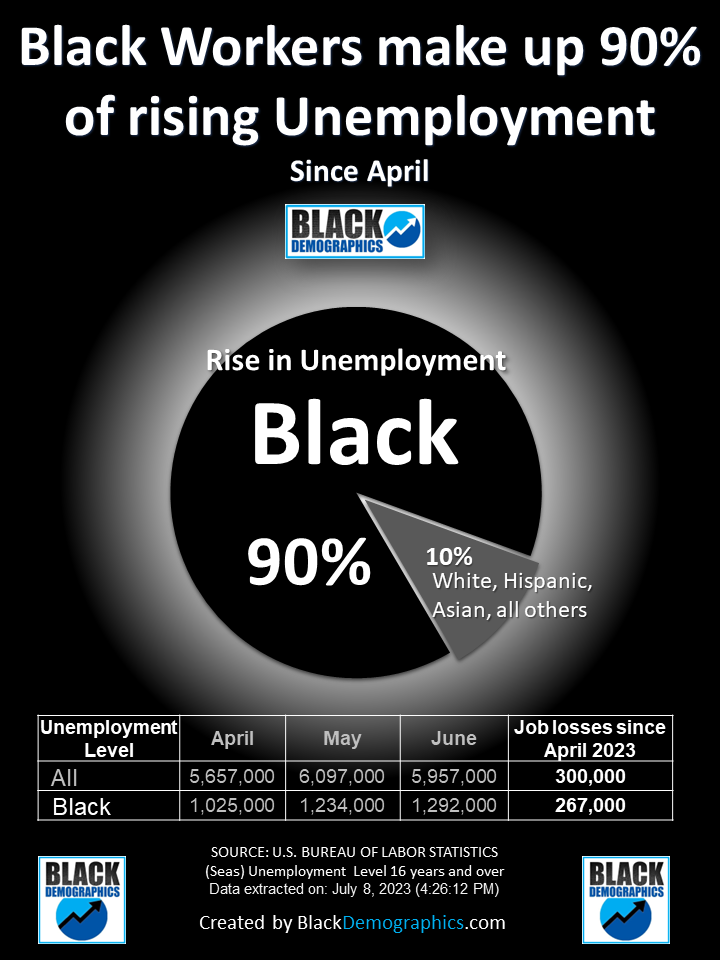 The old saying "Last Hired and First Fired" that has been imbedded in Black American culture is ringing true – at least the later part. Recent data paints a worrying picture for African Americans, as unemployment figures have increased notably. Since April, 267,000 more African Americans are unemployed, contributing to 90% of the total 300,000 increase in joblessness.
In June, the unemployment rate for Black workers rose for a second consecutive month, reaching 6%, its highest since the previous August. This spike is nearly double that of white workers, whose rate fell to 3.1%.
This issue also extends to other ethnicities, with the unemployment rate for Hispanic and Asian workers rising to 4.3% and 3.2% respectively.
Black unemployment has risen 1.3 percentage points since its all time record low in April, the fastest increase since the pandemic's onset. These figures from the U.S Department of Labor Statistics highlight a dire need for targeted efforts to tackle unemployment among African Americans.
Such trends should remind us that unemployment is not a stand-alone issue. It feeds into broader socioeconomic problems and coupled with the recent cost of living increase could effect poverty rates, homelessness, and crime.