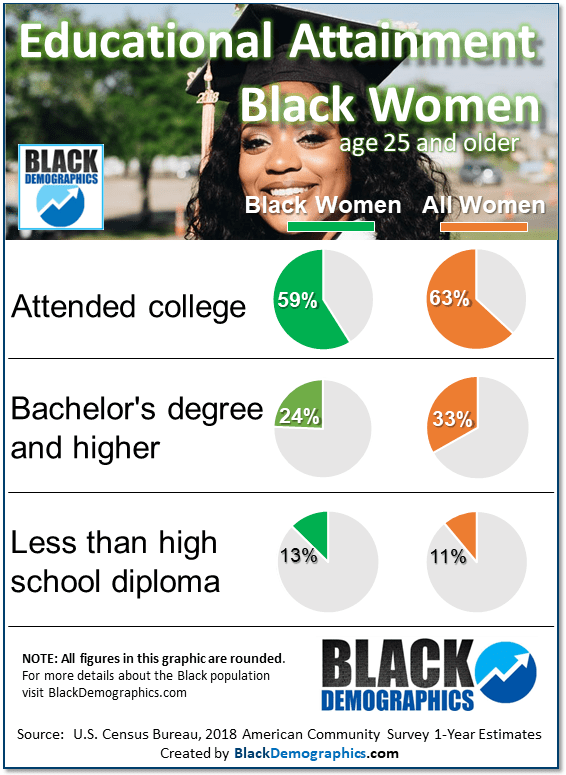 In 2018 about 59% of Black women 25 and older attended college up from 57% in 2013. About 35% have completed at least an associates degree which is up from 31% in 2013. Comparatively 63% of 'all women' attended college in 2018 of which 42% completed a degree (see chart below).
Black women have been more successful than Black men in closing the education gap when it comes to college degrees. About 24% of Black women have a bachelors degree or higher compared to 33% of 'all women' (for Black men it's 19% to 32% for all men). The number of Black women who finished high school but did not pursue higher education is slightly higher than it is for 'all women', 29% compared to 26% respectively.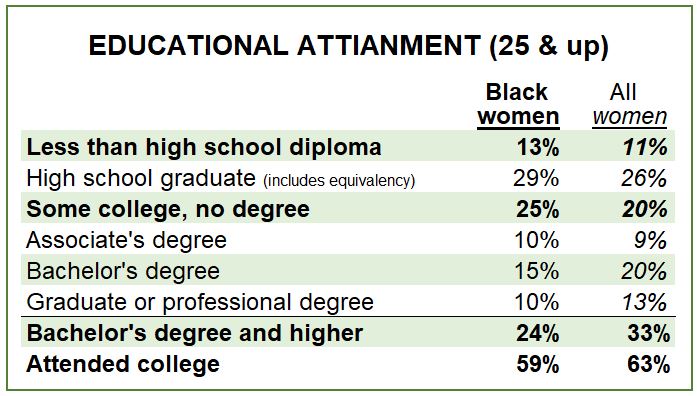 (note that numbers may not add up to 100% because of rounding)
The percent of Black women who have an associates degree (10%) is about equal to that of 'all women' (9%) in America. Only 13% of Black women over 25 did not complete high school which is only slightly higher than 'all women' at 11 percent.

Find out more about African American Education
Find out more about Black women
---