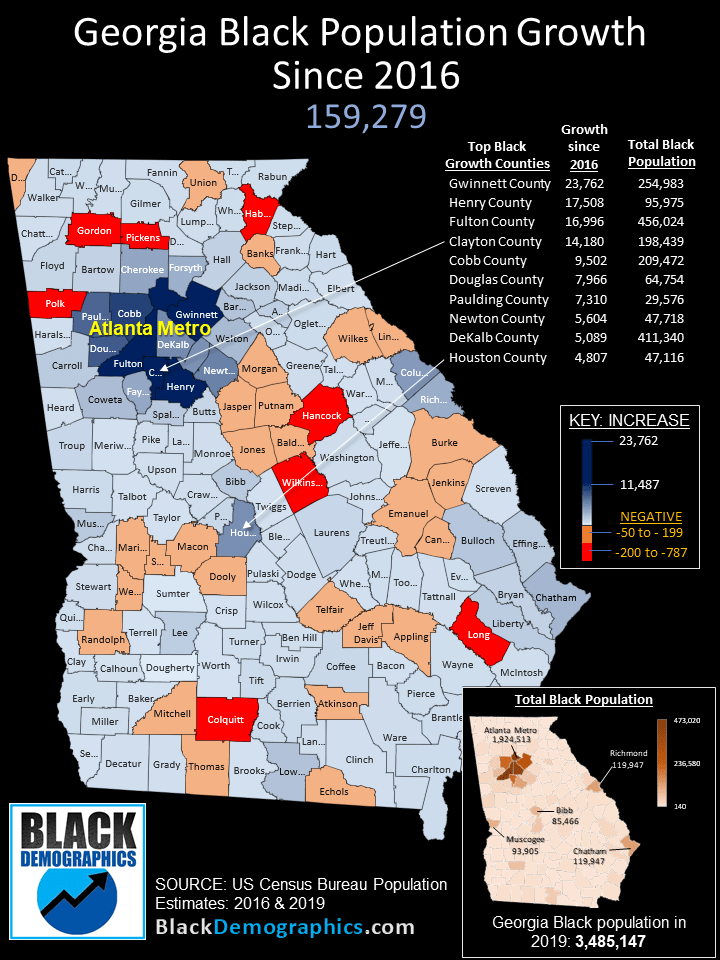 Georgia Black Population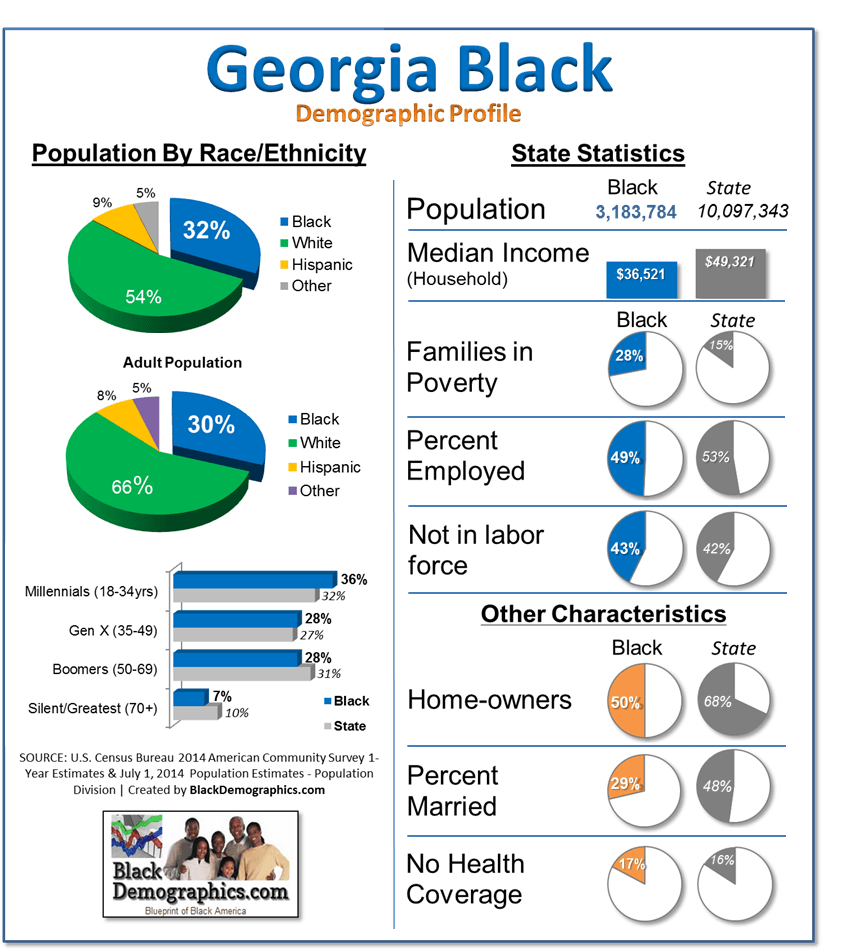 | | |
| --- | --- |
| CITY | BLACK POPULATION |
| Atlanta | 1,920,782 |
| Augusta | 209,658 |
| Columbus | 126,005 |
| Savannah | 126,420 |
| Macon | 103,312 |
| Albany | 81,244 |
| Warner Robins | 60,917 |
| Valdosta | 49,313 |
| Athens | 40,840 |
| Hinesville | 29,814 |
| Brunswick | 27,212 |
According to the 2017 Census Bureau the state of Georgia has the 4th largest Black population in the United States with 3,495,258 African Americans making up 34% of the state total.
Georgia had the largest numerical increase in African American population growth between 2005 and 2011. During this time period the Black population in Georgia increased by over 400,000. This is mostly due to the mass Black migration to the Atlanta metropolitan area bringing Georgia to 4th place in Black population. Although it may currently rank in 4th place it is actually tied for second place along with Texas and Florida because all three states have A Black population of just over 3 million.
The Black population of Georgia has changed tremendously over the last century. Georgia was one of the original thirteen colonies as well as a slave state. African Americans were brought to what was commonly referred to as Georgia's Black Belt (originally named for the Black fertile soil in several southern states). It was in this area which is mainly the southern half of the state where most Blacks resided until the Great Migrations. Most only acknowledge the Great Migrations of African Americans move to the north and west coast. However, much of that migration was from rural south to urban south which still occurs today. In Georgia African Americans moved to urban centers such as Savannah, Augusta, and of especially Atlanta. Today, more than half of the states Black population live in the Atlanta metropolitan area which consists of migrants from all over the nation.
---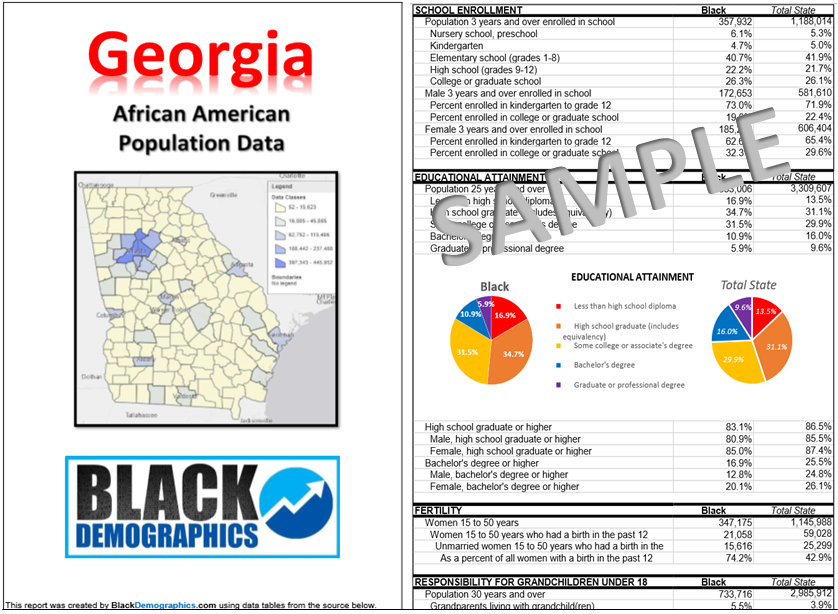 ---